Comfort and convenience are the hallmarks of Cary Dermatology Center's office operations. To ensure your convenience, below is the information you need about our hours, location, appointment scheduling, insurance acceptance and billing. We have three waiting rooms and providers rotate among the areas, so check the names on the door to see where your provider is each day.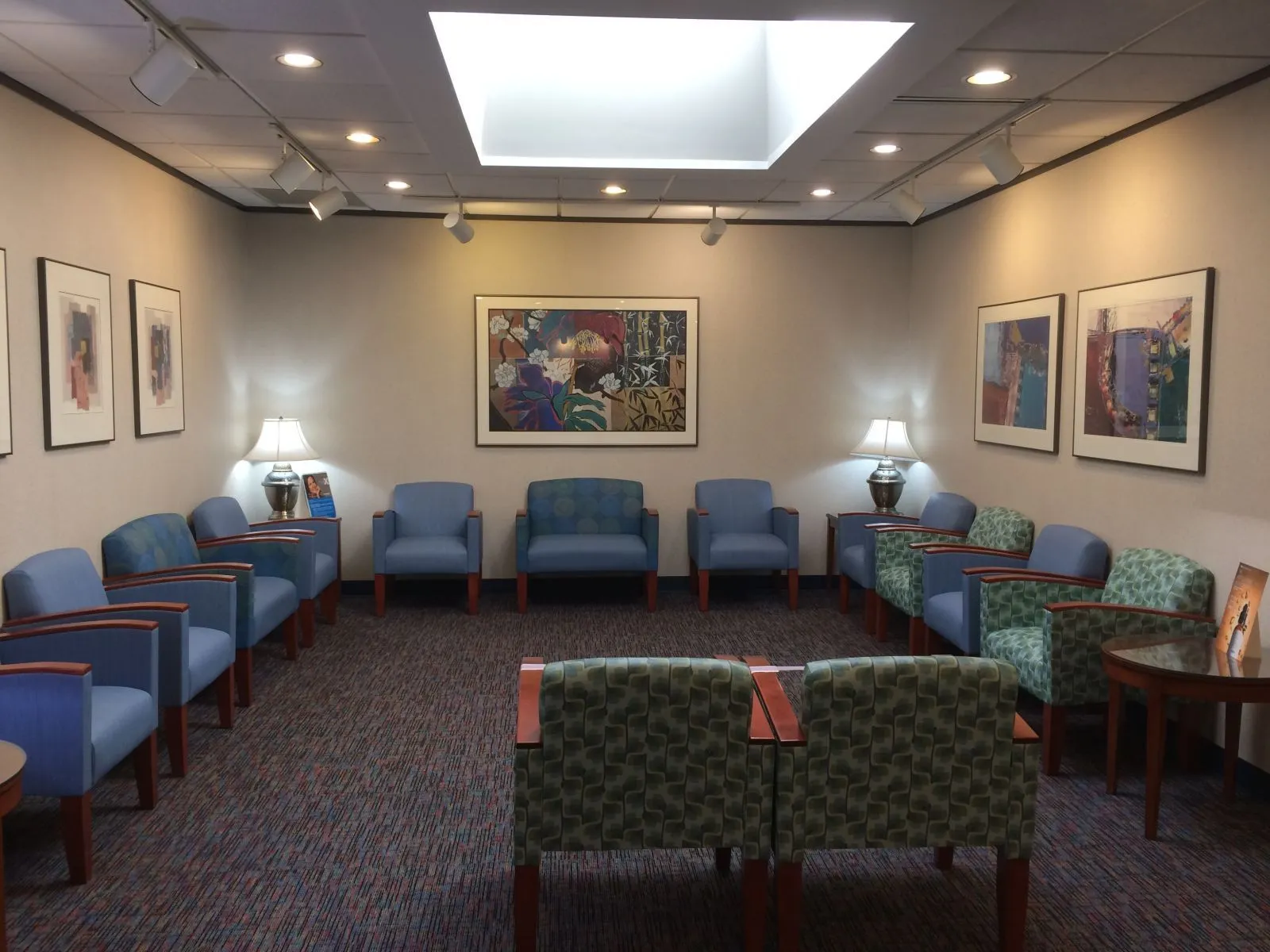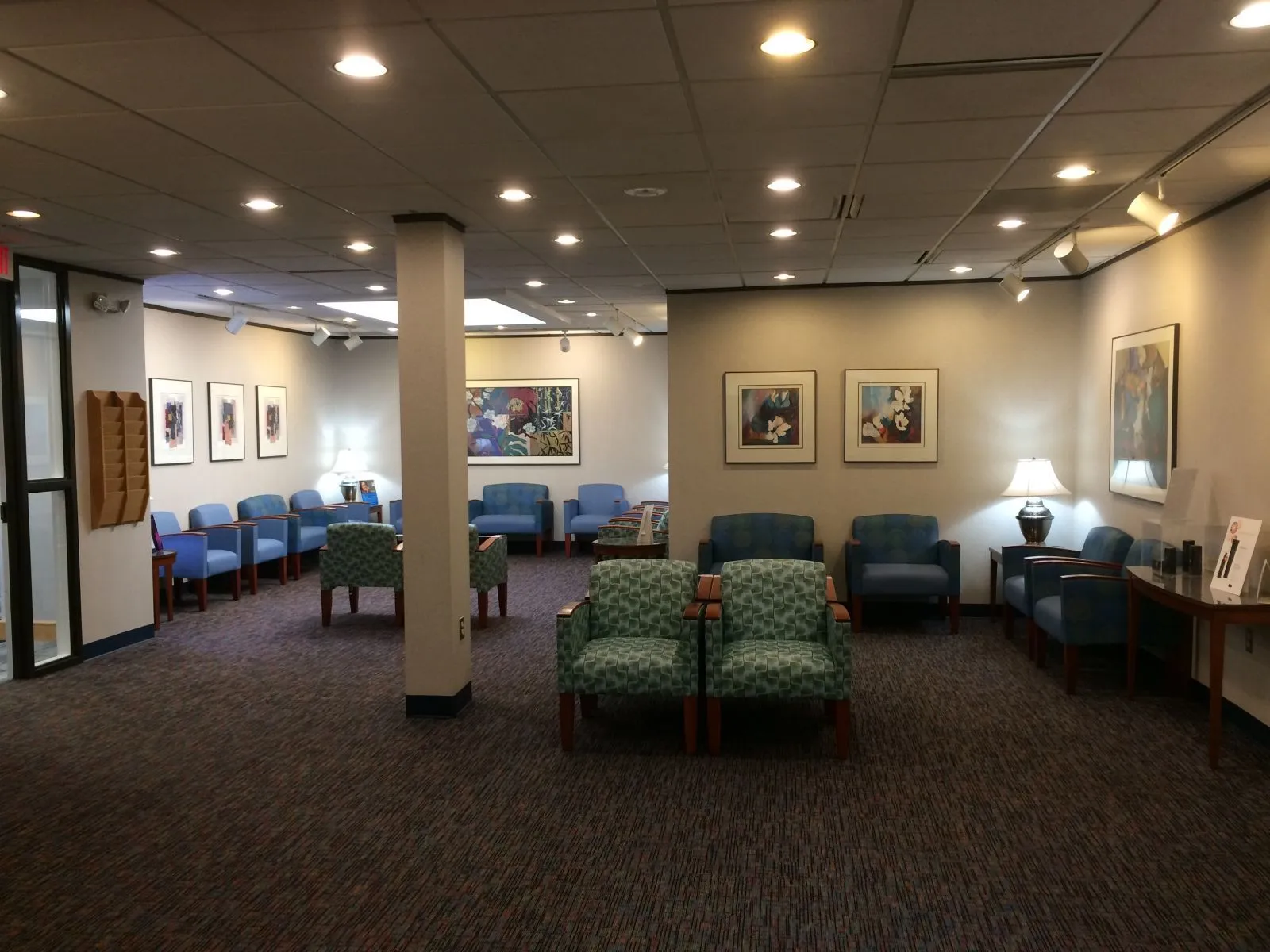 Cary Dermatology Center and Cary Aesthetic Center
101 SW Cary Parkway Suite 210
Cary, NC 27511
(919) 467-8556
(919) 380-1480 Fax
Office Hours
| | |
| --- | --- |
| Monday: | 07:00 AM - 05:00 PM |
| Tuesday: | 07:00 AM - 05:00 PM |
| Wednesday: | 07:00 AM - 05:00 PM |
| Thursday: | 07:00 AM - 05:00 PM |
| Friday: | 07:00 AM - 05:00 PM |
| Saturday: | Closed |
| Sunday: | Closed |
History
Cary Dermatology Center was established in 1980. We have expanded our facilities and have grown to a four-physician, three physician assistant dermatology practice, offering state-of-the-art services. Patients will find us to be a complete skin care center, providing a broad range of medical, surgical and cosmetic skin care services. The Cary Aesthetic Center, overseen by on site physicians provides aesthetic services to provide all of your skin care needs in one location.
Appointments
Appointments are available by calling 919 467-8556. If, for any reason you cannot keep a scheduled appointment, or will be delayed, please call us as soon as possible.
Insurance and Billing
We accept most traditional insurance plans. Please contact our office to verify acceptance of your plan. Qualifications for insurance coverage may differ due to the uniqueness of each procedure. We are happy to file insurance for your reimbursement as long as we participate with your insurance company. Please have your card with you when you call to make an appointment.
BCBS WE ARE NOT IN NETWORK FOR BLUE LOCAL OR BLUE HOME
Bright Health
Aetna
Coventry
Cigna
United Healthcare
Ambetter
Medicare
Bright Health
Medcost (pending)
Wellcare
Payment Options
We accept checks, cash, credit cards or Care Credit. We also offer a flexible payment plan. Please see our Financial Coordinator for details.
Financing Options

CareCredit is here to help you pay for treatments and procedures your insurance doesn't cover. They offer No Interest* and low monthly payment options, no up-front costs, no pre-payment penalties and no annual fees so you can get what you want when you want it.
CareCredit is accepted by over 100,000 providers and is the nation's leading patient financing program. For more information, visit www.carecredit.com or contact our office.
Facilities and Equipment
Cary Dermatology and the Cary Aesthetic Center are conveniently located together so all of your medical and cosmetic skin care can be obtained in one place. Come in for you annual skin cancer exam and stay for a well deserved facial, chemical peel or hair removal appointment.
Cary Dermatology is equipped with advanced technology to help our psoriasis patients achieve clearer skin. We have both a full body narrow band UVB box and an Excimer laser which targets smaller more difficult to clear plaques and scalp psoriasis.
Our Cary Aesthetic Center staff uses Cutera EVO laser for permanent hair reduction on face and body.
We also offer Epifacials for the redness of rosacea and to rejuvenate aging skin and Skin Pen to improve acne scars, stretch marks and aging skin caused by sun damage.
Our specialized equipment includes:
Narrow Band UVB light box

Cutera Evo laser for IPL and Hair removal

Secret Radiofrequency microneedling

TruSculpt ID fat sculpting

Tetra CO2 with CoolPeel by Cartessa